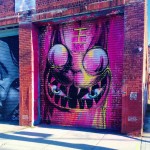 This is Bushwick. Some noise is expected, late at night, even — especially — late on weekday nights. You want peaceful, go join the Park Slope Nation.
If you're lucky, you live on a street where, when the weather is right, spontaneous sidewalk parties erupt–food, dominoes, a bottle of Hennessy by the recycling […]
Moar

→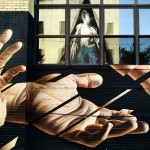 I was one of the lucky ones, it turns out.
In the early months of 2013, I signed up for a class at 3rd Ward. It was a 2x per week class on Web design–seemed like a savvy syllabus in a chill setting, in that factory space on Morgan. […]
Moar

→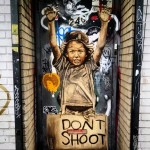 One of the sad little facts about our government's supposed "war on drugs" has been that it has always been a barely disguised war on class, and race. This was borne out in a recent study that found that New York Police Moar →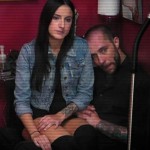 Wyckoff Village's favorite dysfunctional family of Dio-worshipping skin ink cowboys, Morning Star Tattoo, will wrangle before a national audience on Spike TV, 10 PM this Sunday.
Painless Wayne, Hellbound Dave, and Evil Jesus, aka The Wizard of Wyckoff, will all be players on […]
Moar

→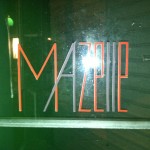 Friends, fellow drunks and passers-by: We've gathered here today to mourn the loss of Mazelle, which, until last Sunday, was our favorite drinking hole in Wyckoff Village.
After a little over a year of operation, Yuri closed the bar for good, […]
Moar

→