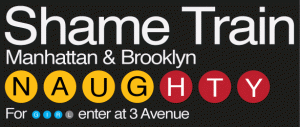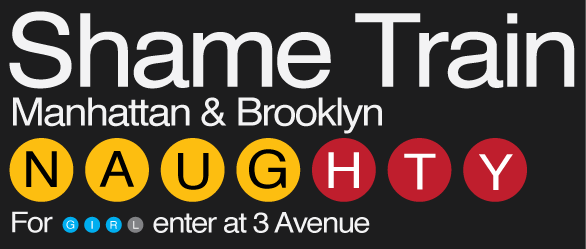 I wish OKCupid worked for me. I really do. I know people that have met their soon-to-be-wives on the site and I've met girls that have had fairly great dates and met boyfriends on there as well.
This has not the case for me. This week I've decided to recount a couple of my experiences using this site. It pisses me the fuck off at how I've not used it a bunch but when I have it goes terribly wrong — and yet I still check it as if a fucking miracle will happen and my lumberjack will find me on there (there, my friends, is the power of "maybe if…"):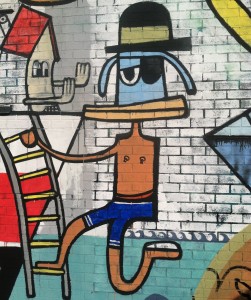 First Date: I responded to a guy because he said "thank god you don't have Bon Iver listed anywhere on your profile" amongst some other witty things. We met once for drinks, he was cute and pretty funny. We went to his house where we proceeded to argue about the origins of a particular Wu-Tang song. He walked me out while telling me about his profuse drug habit and then tried to kiss me. Nope. He then drunken texted me a few times to which I never responded and he finally gave up. Thankfully.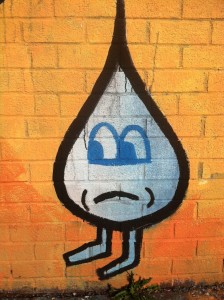 Second Date: I "favorited" this guy I thought was fairly attractive (although no tattoos). He was 6'4" so at the very least I could wear heels and technically still be the "small spoon." After our first date at Walter Foods (kudos to his choice – that place is good), I decided I kind of liked him and would, eek, make him wait it out for the goods. Four dates later, after getting loud and obnoxious at Barcade, we're drunk and I'm giving him a lap dance at his house.
What could go wrong, right? He decides to accompany me home – at which point we undress, I smoothly glide upon him and after 10 minutes of foreplay he gets whiskey dick and passes out. For being 6'4″ he's got the smallest penis (when it was erect for that half second) that I've ever seen. But it's no biggie (and I mean that literally and figuratively). An hour later I wake him to leave and I never hear from him again.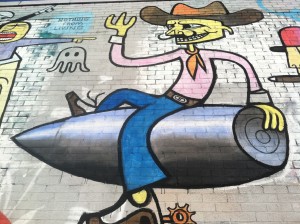 Third Date: This time I abandon my height requirement to fulfill my tattoo requirement. The guy is only 6' but has two sleeves, works in the bar business and drinks like a fish. Sounds pretty ideal. We go to Rye (another excellent date restaurant, by the way), get drunk and I go home. We got along like gangbusters so we decided to make another date. In the mean time, we're texting each other practically all day every day. Second date becomes movie night at his house with a bottle of vodka and a bottle of Jameson.
Again I behaved myself on the sex front, got drunk, gave him a huge kiss before I left once it was time to go home. Cut to 4 days later I wake up in what I think is my bed naked. Except it's not. It's his. Then I remember I had gone out in Bushwick with absolutely no plans to see him. Gotten completely shit-hammered and now I was in his bed.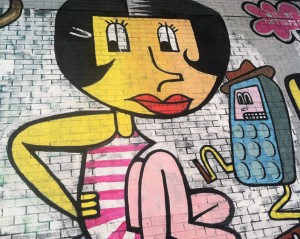 Although not awkward for either of us (I actually thought it was funny), we ended up texting a few times after that and then it dropped off. Of all of them, this was the one that I thought was pretty cool to hang with and am slightly disappointed that we couldn't at least hang out again. I wish I could have been sober enough to show off my skills for the first time in bed with him, but as my mother says, "wish in one hand and shit in the other and see which one fills up the fastest."
* * * *
Here are some of weird-as-shit messages I get on this fucking site, along with my responses:
"Please tell me that you are more than a pretty face"
Um, please don't tell me what to do — and ya, I am.
 "You seem like a nice box full of mysteries. What is one story that sticks out that you want to tell me?"
The story of how this crazy dude went on to tell me a story about how he slept in a ditch while a crow was talking to him and a black bear from Narnia wanted to eat his pudding.
"Beauty was made thinking about you"
Don't. Even. Know.
 "I can bring u everywhere and drink your soul."
I bring mace everywhere and have 911 on speed dial.
"I'm looking for an older woman who is confident in herself and knows what she likes. I'm young and inexperienced and looking for a woman to guide me both sexually and mentally."
How's this for a guide – don't write this shit to women. Ever.
Share your own OKCupid travails in the comments section below.
File Under:
(Shame Train is a Bushwick-based column about dating and romance in NYC. Mizblitzed is a hard-drinking, heavily-tattooed southern gal with a heart of gold and libido of a 15-year old boy. She writes this column whenever she damn well pleases, bitches.)