"Holidays are for spending time with family and friends. Natural disasters are for getting to know strangers," the stranger sitting next to me at the Bushwick Country Club said hours before the Hurricane Irene was due to strike last year.
It is good advice to keep in mind now, as the Sandy monster storm barrels down on NYC.
Last year, our survival tactic was to hole up in the nearest bar (At the time, Pearl's), and wait out the winds and rains. By the time we stumbled outside, we barely noticed the fierce winds. And by the time we awoke the next morning — around 11 AM — it was sunny again.
By all reports, the Sandy Frankenstorm, due to take its wrath out on NYC this afternoon and tonight, is not to be trifled with. Already, we can see how much larger this storm is than last year's Irene: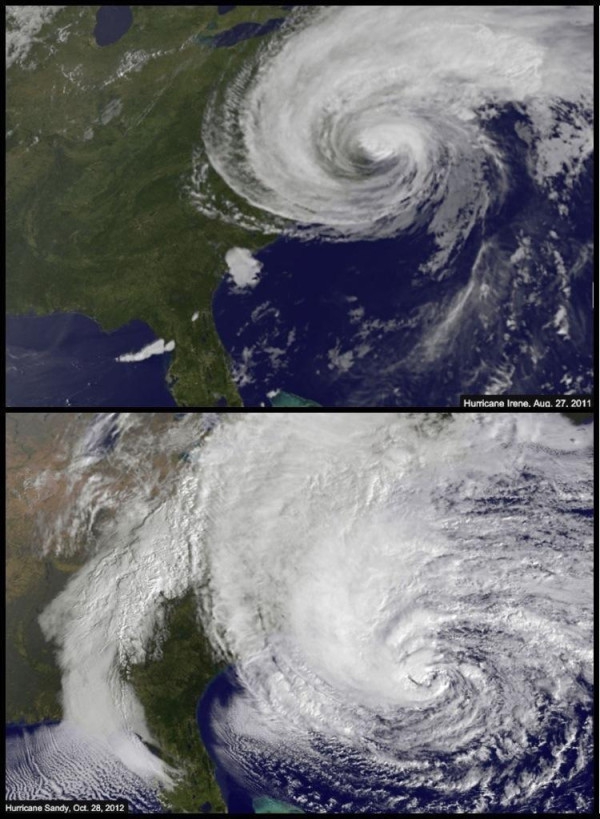 TWERKIN MAH WAY UP TO NYC. I'LL BE THERE SOON SHAWTY — HURRICANE SANDY (@AFrankenStorm) October 29, 2012
Early this morning — hours before Sandy was due to hit — the waters of the Hudson rushed onto Battery Park: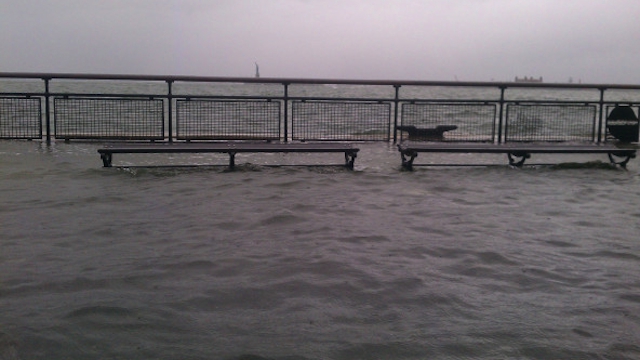 Same shot as earlier from battery park esplanade, but water now about 4-5 inches deep #sandy twitpic.com/b8hlkh — Newyorkist (@Newyorkist) October 29, 2012
Greenpoint:
@wnyc East River already creeping over at the end of Java Street in Greenpoint. #fb #sandy twitter.com/msorrell/statu… — msorrell (@msorrell) October 29,2012
Gowanus:
Gowanus has begun to flood on sackett street twitter.com/elizwgreen/sta… — Elizabeth Green (@elizwgreen) October 29, 2012
Red Hook:
Bushwick, thus far, hasn't been hit as hard:
BREAKING: First #Sandy damage in Bushwick twitter.com/alucci/status/…

— Amanda Lucci (@alucci) October 29, 2012
Bushwick: where landlords use trash to batten down the hatches. #frankenstorm #bkgirlproblems twitter.com/AshleyLLouise/…

— Ashley Louise (@AshleyLLouise) October 28, 2012
Despite the impending devastation, the area's local drinking and dining establishments are endeavoring to stay open:
Hi guys! We'll be open at ten for as long as we can 🙂 — CaféGhia (@CafeGhia) October 29, 2012
Update: our kitchen will close at 1:00 today. We'll reopen TOMORROW NIGHT at 5pm for dinner. Be safe, have fun, we love you! — CaféGhia (@CafeGhia) October 29, 2012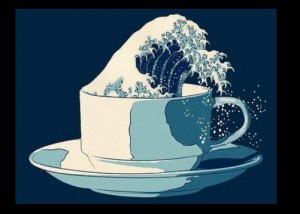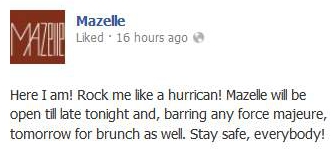 And, in the true defiant nature of New York, residents hunker down for some serious hurricane partying:
Hurricane drinking game: drink when it rains

— Jackie Pizz (@JackiePizz) October 29, 2012
Yesterday, there was a rush for supplies: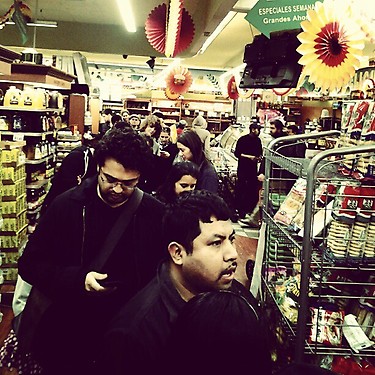 no flashlights– I got// hella "Catholic tallboys"// (dollar saint candles)#haiku #Bushwick #NYC #dollarstore #VirginMary vs #Sandy

— //hipster haiku// (@haihipster) October 27, 2012
Yesterday, the city closed the subways:
Mail service, however, soldiered on…