Currently viewing the tag: "Shinobi"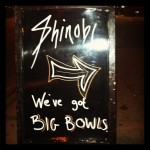 When you name your musical duo "We Are The Wilderness," you might encounter people wondering to whom the "We" in the name refers. Is the "We" just the two band members, in some private wilderness of their own devising? Or is the We an more all-inclusive […]
Moar

→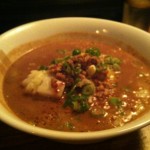 Really good ramen in general, and Shinobi's Tan Tan Men in particular, can take you in off the street when you're cold, hungry and beaten-down, and leave you warmed, restored and even feeling a bit opiated.
Sure ramen was always considered junk food, five packages for a dollar. But […]
Moar

→