This Saturday! Bushwick Starr Serves Ghetto Hors D'oeuvres
Man-about-town Brooklyn Gypsy Modesto Flako Jimenez has been keeping busy, as usual. For the venerable Bushwick Starr, he has assembled an evening of MCs, poets, artists, and musicians. This Saturday starting at 8 PM, this cast of local talent will take an artful and incisive look into the joys and despairs that roil our city streets.
"The community actually communicating with each other," is how Flako described Ghetto Hors D'oeuvres on DJ jojoSOUL's weekly radio show.
"We have the PhD poet. We have the gypsy poet. We have the savage poet, we have that rapper that don't know he is a poet. We have all those levels on the same stage," Flako said.
Ghetto Hors D'oeuvres features Robert Greene, JoAnn DeLuna, Jason Koo, Adriana DiGennaro, Billionz, Joannesta, Jim 730 Bell, Chrissy Malvasi, Chris Slaughter, Amber West, Slick The Misfit, Prince PremeO, Daniel Broadhurst and Flako himself.
Here's some photos that OthatJo took of the rehearsals…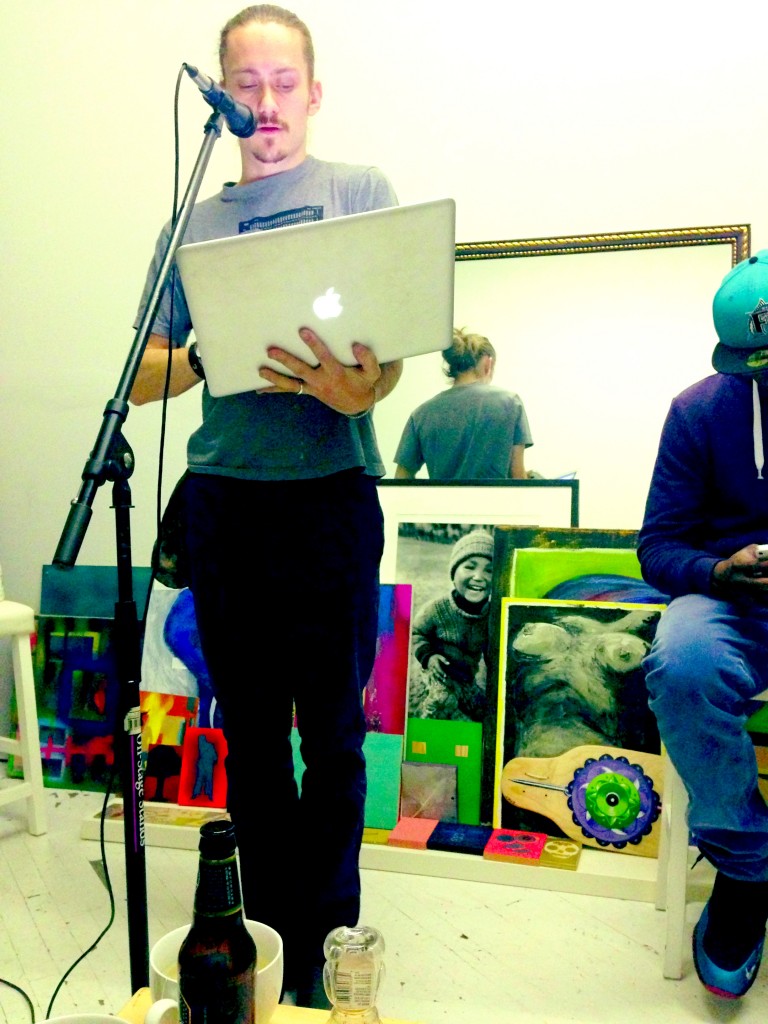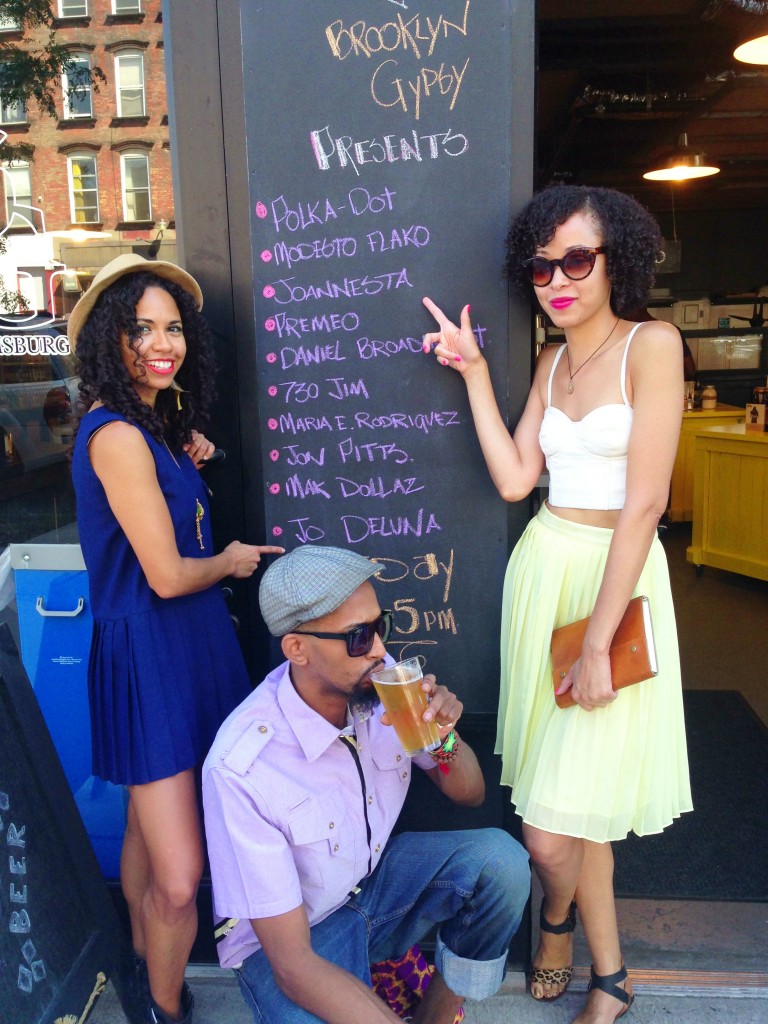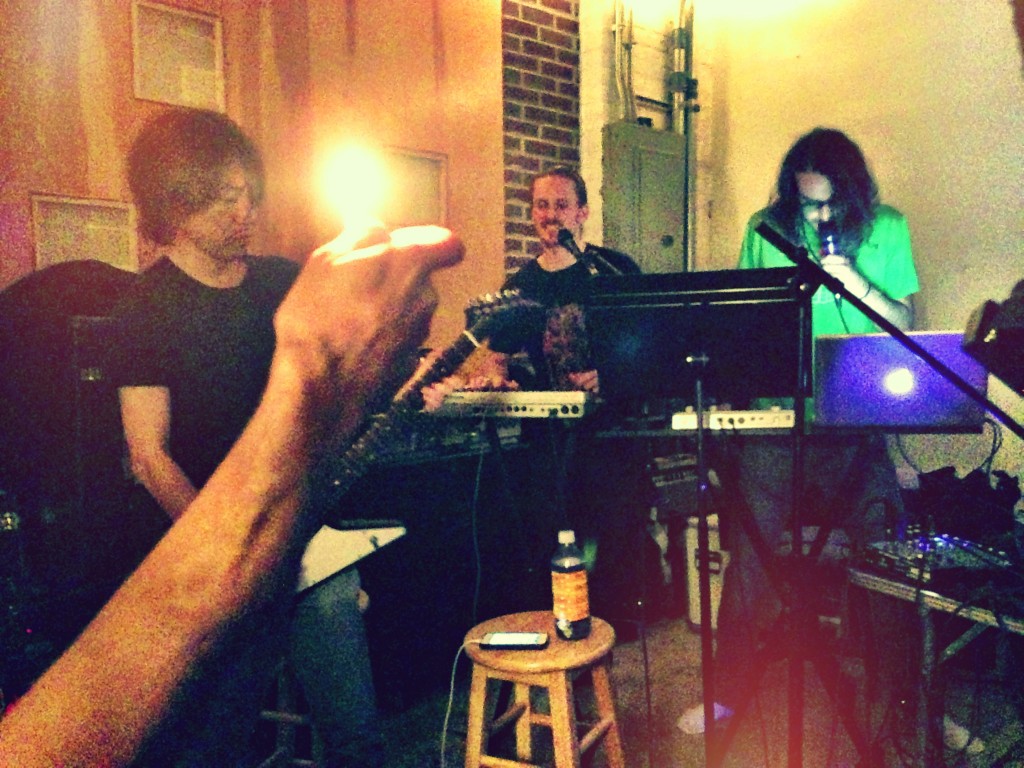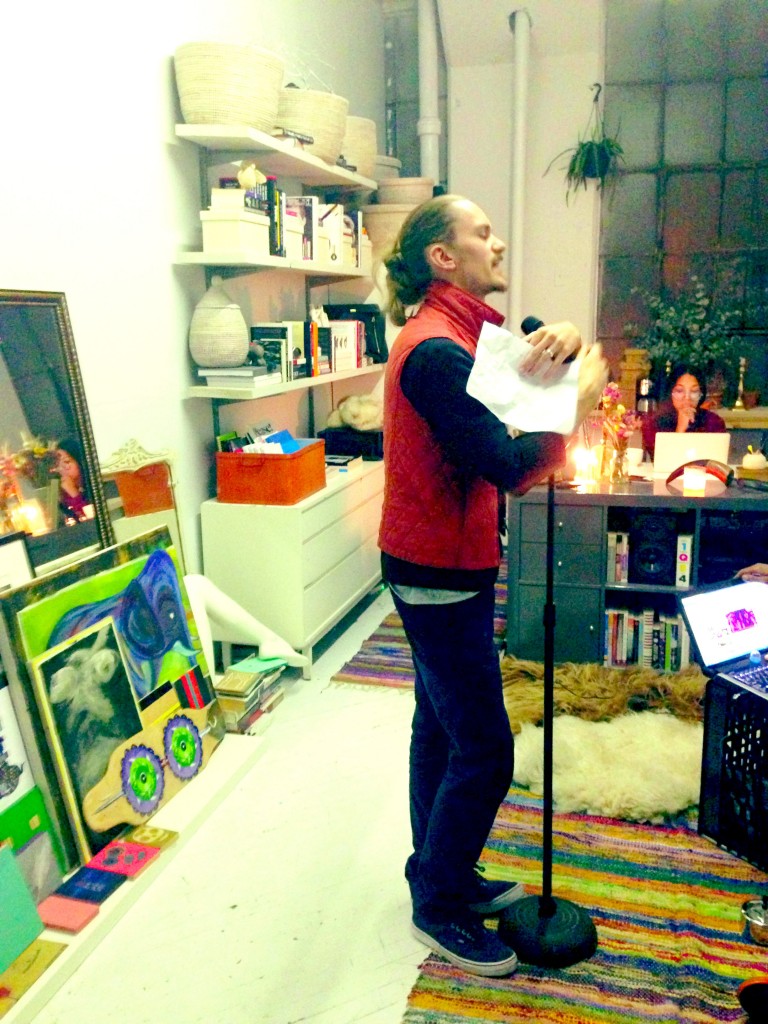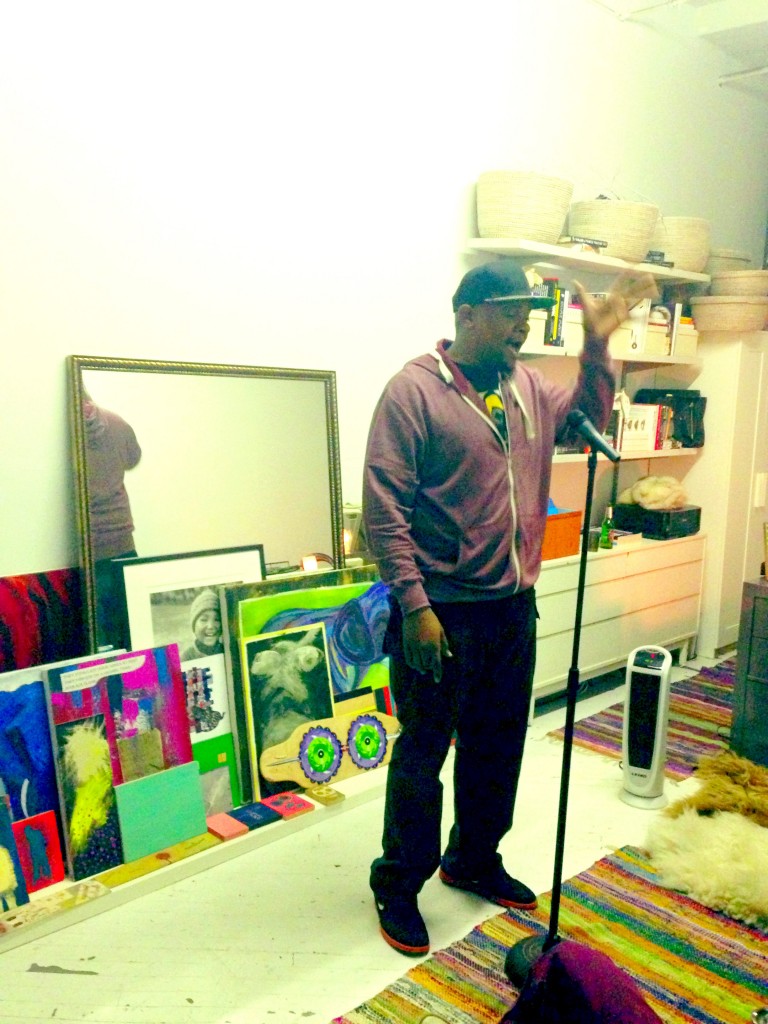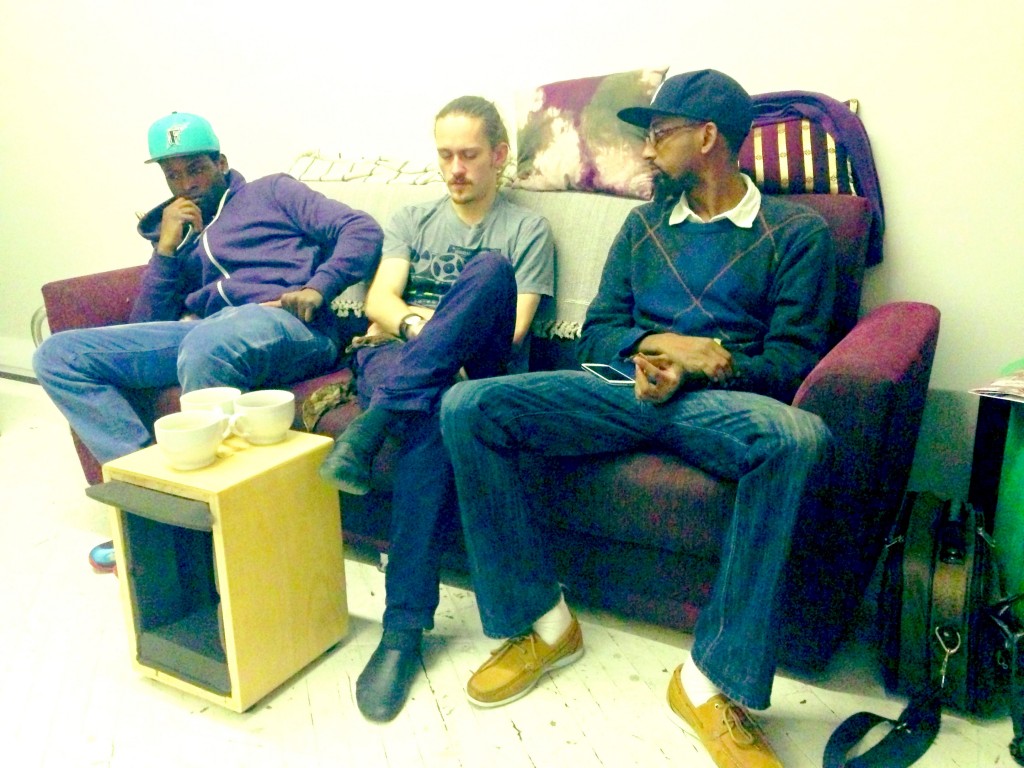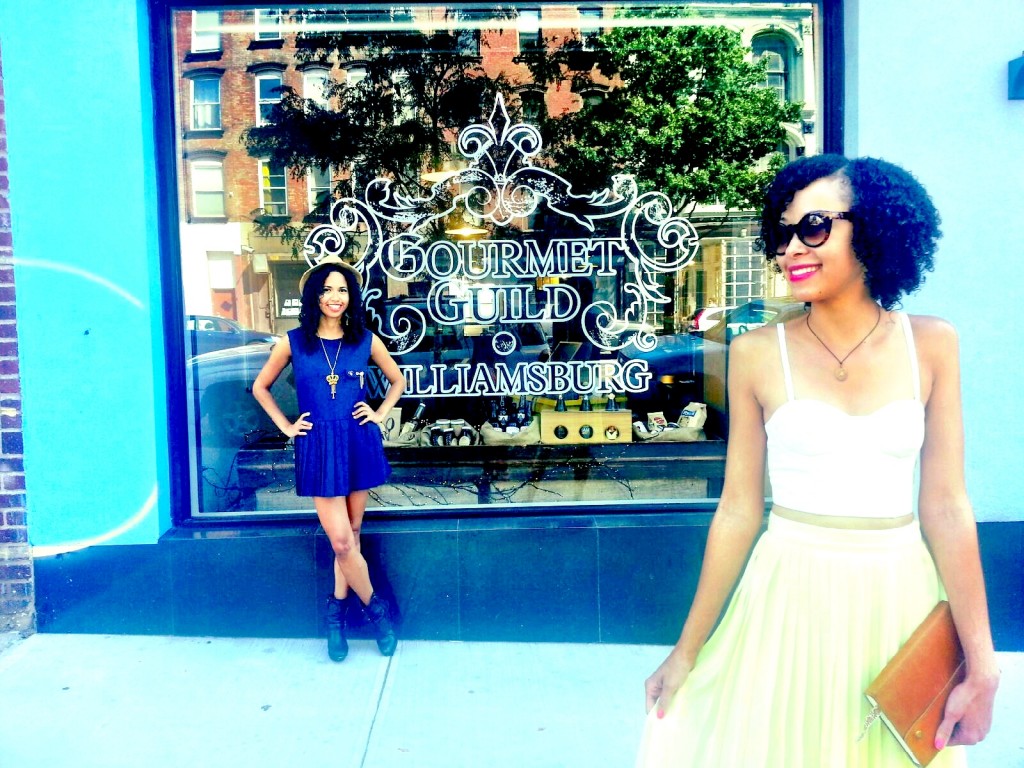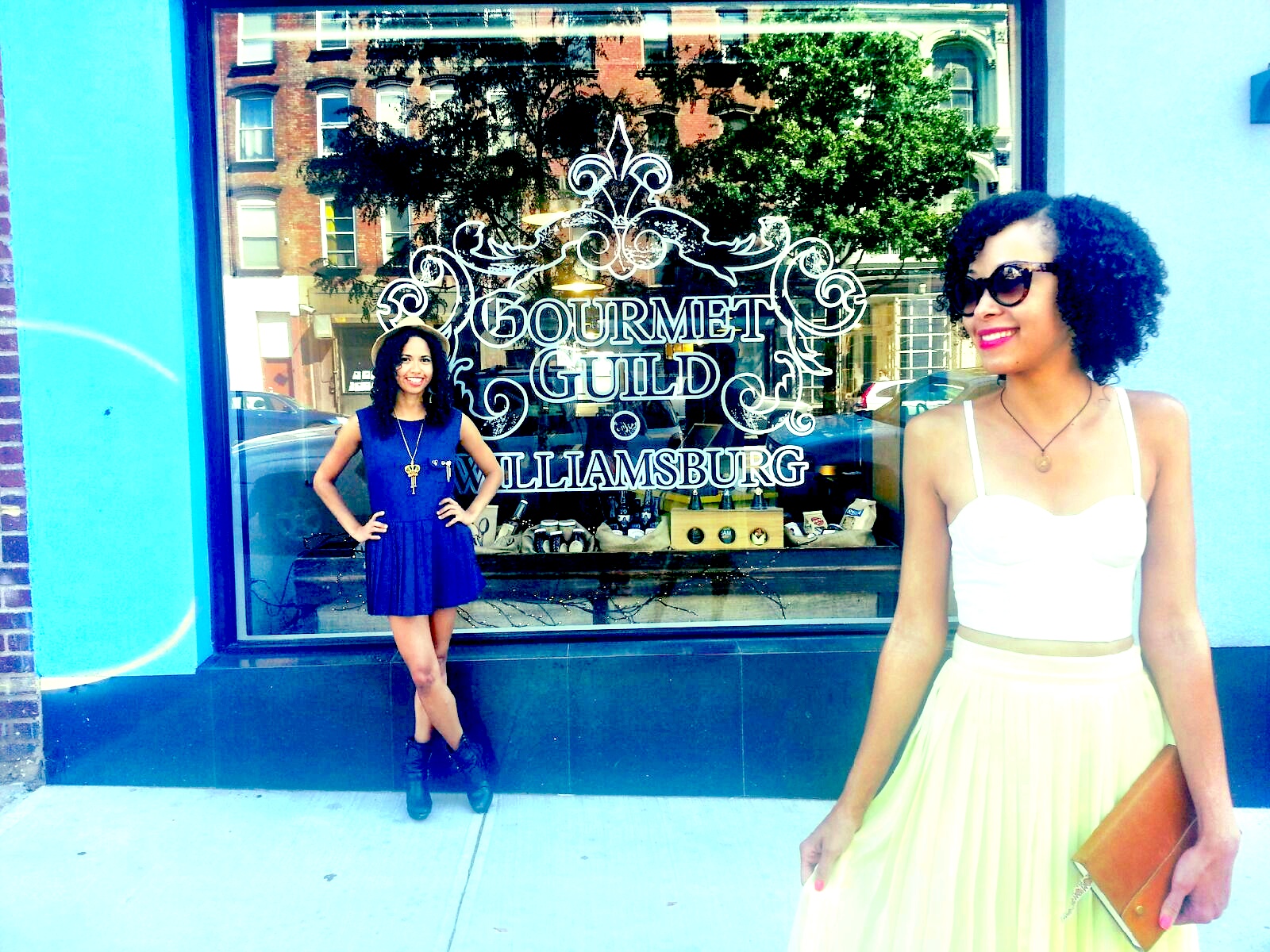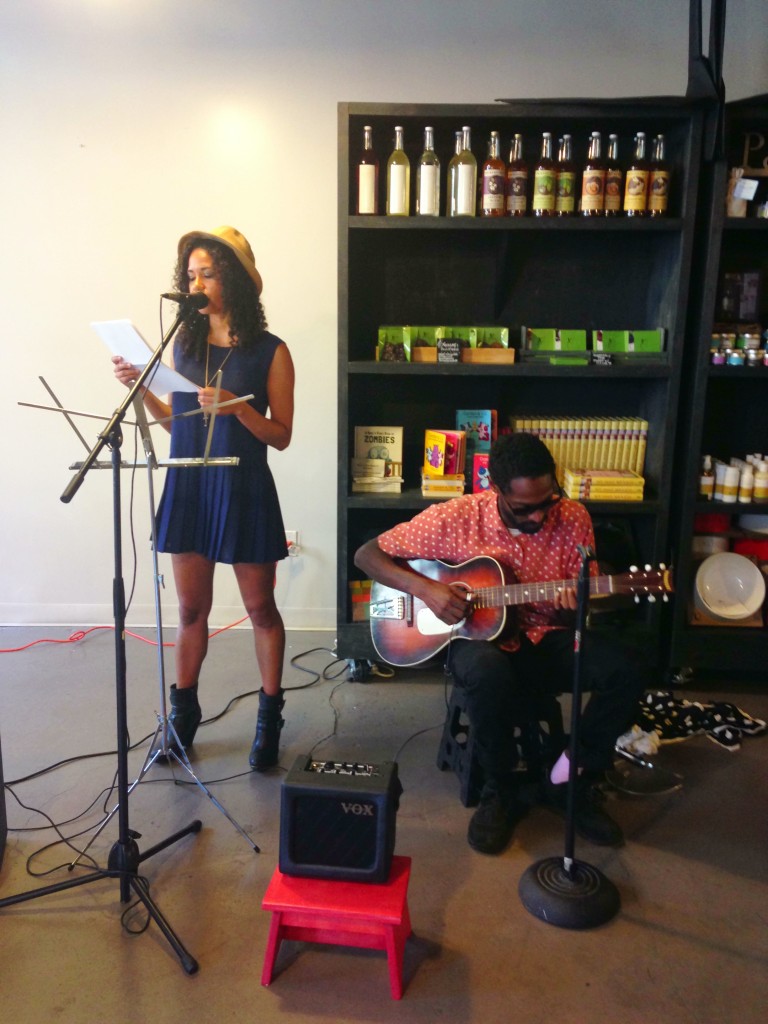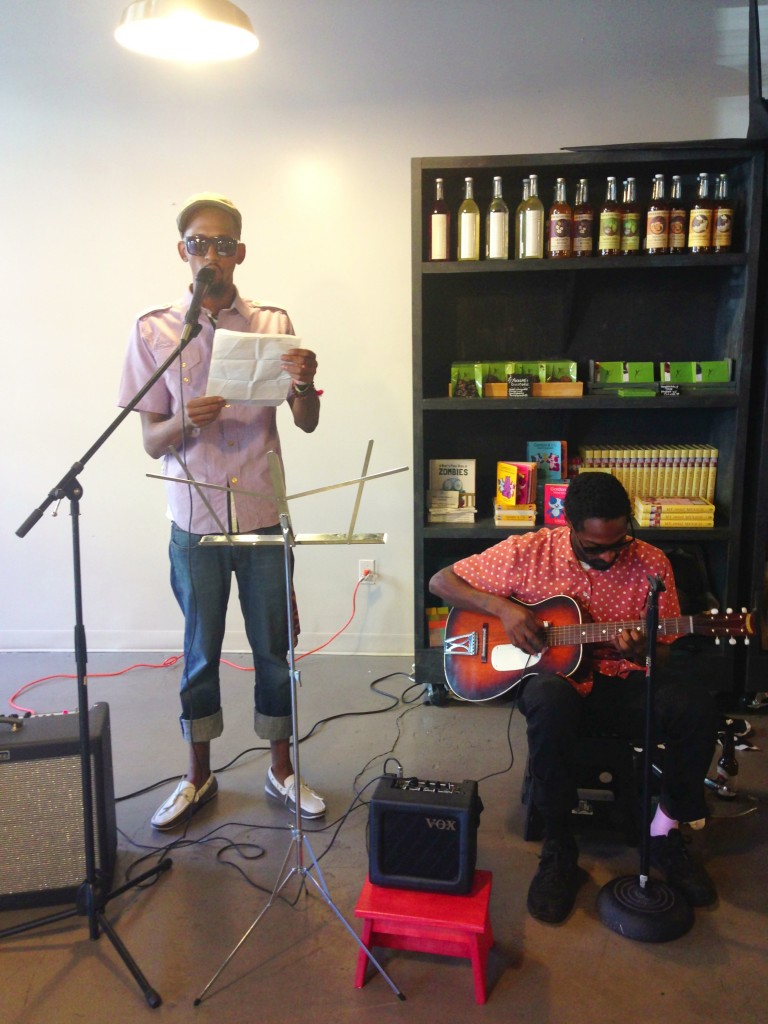 Modesto Flako Jimenez assembled and directed the event, with musical direction by Daniel Broadhurst, music by Will Vast U Stoddard, set design by Federico Massa, art work by Muffin Man and Art By Ken, live music by Cookies, spins by DJ JoJoSoul, and catering by Chef Michael Frazier.
Tix are $15 and the Bushwick Starr is on 207 Starr Street.