From the Wood to the Wick: State of the Union on DIY Brooklyn
I should have put this video up last week instead ("it's a party/ every bitch here named Molly") but whatevs.
Originally this week's column was going to be about trying to be a game show contestant. I was supposed to go into Manhattan early on Tuesday to audition for Who Wants to Be a Millionaire, but the day before was Labor Day so to honor my late grandfather who was a union agitator, we grilled five kinds of meat and drank beer. Suffice to say I slept through both alarms I had set for the next morning and woke up to the sounds of another pipe dream being flushed down the toilet.
But that's okay, we got more important things to discuss besides my dream of rolling down Knickerbocker in a stretch Escalade like a quinceanera for a full grown white scumbag (Thus spending the entire $5K I'd probably win if I got on the show.) Since I'll be in Baltimore on Saturday at DIY Fest teaching a workshop,  and GO Brooklyn was this past weekend, I figured it'd be apropos to do a quick State of the Union of DIY Brooklyn.
Before I give a quick run down of what's popping, I wanted to discuss what "DIY" means and not in the obvious sense. And that is this- DIY does not mean "Do It Half-Assed." This applies to everything- your house show, your band, your art show in a loft, your zine. People aren't dumb, we can tell if you're working with limited resources, but we can also tell if you didn't put a lot of effort into it. This also holds true for the "quirk factor" which is basically a measuring scale from 1-10 of how quirky for the sake of being quirky something is.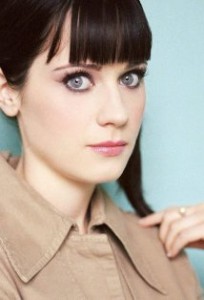 With this, 3 is Zooey Deschanel, 6 is Tao Lin, and 10 is you get on the homepage of "WorldBread.com" which is the WorldStarHipHop.com for the WonderBread set. Don't take that idea, I got a copyright on that bitch.  You might impress a Pratt freshman with your twee-ness but who's gonna take you serious when you actually want to sell something?
So now a number of venues have been shut down, cops wait outside galleries to bust people for open containers (especially during BOS) and all the new bars opening in Bushwick are pricey with little space or super pricey with too much space. Of course people want to hold smaller events in their lofts or cheaper spots, we're still in a recession.
But a down-home setting doesn't excuse bad poetry, slapdash painting, clichéd photography or events and shows that are completely piss-poor logistically and thrown together like a last-minute garage sale. Talk to the folks at 237 Jefferson, they know how to do it right. The last thing I'll say is if you're hosting an event or running a journal, half the shit shouldn't have your name on it, that hurts your credibility. It's not about you if you're the curator. Anyway, here's a quick reference list of some of the cream of the crop (I'm sure I'm missing a lot.) To the rest of you, either step it up or keep practicing til you get there.
The (Very) Short List
A.P. Smith, a good friend and occasional collaborator, is currently working on an oral history of the Brooklyn underground from 2002 to present day. The original article he wrote in the WG News is here and is a Who's Who list of everyone involved in opening venues, throwing shows and giving us good times for over a decade.
Silent Barn is reopening soon in Bushwick this time and folks are currently negotiating a lease. I heard they're also looking for residents to move in there as well.  They had a series of public meetings over the summer that were excellent in getting a conversation about music, all ages and diversity going on.
Jordan Michael World Dance Champion is still throwing a gabillion shows, he just took the last few weeks of August off.
The Longest Commute Ever is a hilarious comic done on the daily by Janet Perlberg. And while Superchief just interviewed her, Heather Benjamin's zine "Sad People Sex" is brutal, like Johnny Ryan brutal.
Speaking of zines and reading materials, check out the Bushwick Review, as well as M. Craig's novel The Narrows, whose publisher Papercut Press is run out of the hood.
Grace Exhibition Space is where it's at for performance art. (Also, holler at me, I want to perform there!) Admission and drinks by donation. (!!!)
I'm leaving street art alone, I'm just glad those wooden shoe cutouts over the power line are gone. My street art project is hidden speakers playing recordings of teenage kids making machine gun noises between 1 and 5am to scare people coming home from the bars.   I call it "Tokyo Drift."
NOTES:
If you ever feel shitty about yourself, get on Wikipedia and read the entry for Jim "The Poorman" Trenton and then for Al Goldstein. They're like that friend you have who everything shitty happens to them constantly and after a while you kinda stop caring and wish they'd shut up on Facebook.
I'm looking for a graphic designer to do pro-bono flyers for a reading series I run. I can hook you up with drinks, though. Tweet me at @waityourarobot if interested.
Julia Wertz has a new book coming out and you should cop it.
I'm reading at Southern Writers Reading Series Wednesday night at Happy Ending in Chinatown. On that note,  like Dre said "You need to quit running off the mouth/ Stop and think before you put some wack bullshit out."
Next week: rubbing elbows with celebrities in the hood.