From the Wood to the Wick: Public Transport Compared, Rated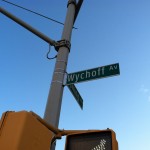 In Millenial Internetsland, the number of questionable stories about Bushwick has blown up worse than Tower 1. Luckily for me, the editors at Bushwick Nation have been nice enough to let an outsider in to spit truth, in the form of a new column, called "From the Wood to the Wick." (Full Disclosure: I live in Ridgewood, I'm white, in my late twenties and am from Jersey. What!)
Let me start off by saying that I'm not a blogger. In my opinion, the only blogger who matters is this guy and you won't find sharkbiting here. My only editorial guidelines for this endeavor are to keep in the spirit of Bushwick and to make fun of hipsters. While I won't insult your intelligence with low-hanging fruit, I have no qualms with talking shit, dropping names and both praising and shredding randoms when it's called for. Each week, I'll explore different topics, sometimes based on your suggestions.
But to start things real simple-like, this week we're going to discuss something every New Yorker loves to bellyache about: public transportation. Let's compare the M, the buses and the L train.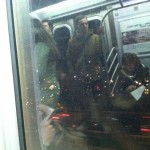 The Crack Track
Twenty years ago, police responded to crowds of people gathered outside on Knickerbocker Avenue with an old fashioned NYPD donnybrook. But folks weren't having it and responded by throwing various objects and firecrackers at cops from the elevated train.
During this time the elevated train was still lovingly referred to as "The Crack Track" for passing through some of the most drug-plagued blocks in North Brooklyn. People nostalgic about "the old New York," obviously didn't live on Troutman Street during the "Well" years where you could buy heroin as easily as getting it smacked, flipped and rubbed down, both for $10.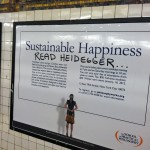 As everyone knows, a lot can happen in a decade to a neighborhood, let alone two. While the open air drug market is largely gone, the M train has changed as well. Several years ago, the V line was eliminated with the M being rerouted to travel up Sixth Avenue in Manhattan before heading east to Forest Hills, combining both lines (The subject of artists moving east along this line soon after is a different headache altogether).
As I write this today, the MTA has begun complete renovations station-by-station, beginning with Knickerbocker Avenue. Several months ago I informed a random old lady that stations would be shut down temporarily (meaning
probably close to a year) only to watch her almost have a heart attack like Redd Foxx.
Despite the weekend transfer at Myrtle Broadway and occasional shuttle bus, it's still your best bet, especially for rush hour commutes. The L train might be packed with more eye candy in jorts and aviator glasses, but why are you staring, weirdo?
M Line Rating: 3 out of 5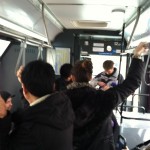 The Magic Bus
Jackie Gleason was from Bushwick and he drove a bus. Rather, Ralph Kramden from The Honeymooners drove one, but Gleason drove one for a year in Brooklyn to prepare for the role. A lot of newer transplants tend to snub their noses at the thought of riding one. You can see them fucking up with their Metrocard getting on, while the line of mothers with screaming infants eating cheese doodles sigh behind them.
More busses run in Queens (due to less subway service) but Queens also has the Q69 where things like this happen. With the right timing, riding the B38 and B60 (the two that I take, there are more) is super convenient. Of course the downside is waiting for one late at night. If you're standing by yourself on Dekalb Avenue south of Myrtle Avenue at 4 am drunk with a neon green tshirt and RayBans, I wouldn't blame you for shaking like Tom Hanks' hands in Private Ryan.
And if a big dude comes up to you and asks what time it is, odds are you're fucked, bro.
Bus Rating: 3.5 out of 5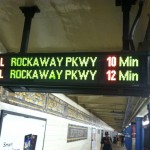 The L Train. That's It.
Despite living off the Dekalb and Bedford stops, I have nothing new to add about the L train. The Pants Off Subway Ride, flash parties (and this fucking thing) are beyond me and it's gotten to the point where if someone farts on the L, it'll be reported in real time on Gothamist and get 300 comments. When service is shut down over weekends and is supplemented with shuttle busses, I smile.
A saving grave is that this is the only place that comes close for cute folks rocking Toms and half-sleeves, second only to the backyard of Roberta's, but we're all too broke for that.
Also, this train is always crazy-crowded.
L Line Rating: 2 out of 5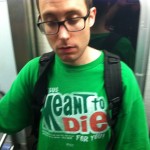 Conclusion
So the buses have it. Learn how to put your card in right so you don't look like an idiot and I don't snicker when I look up from The Post and see the driver yelling at you.
That's all for now. If I'm still here, next week I'll be talking about Morgantown, and health food stores versus bodegas. Leave a comment and let me know what else to talk about. Thanks for reading. — E. Nelson