We love it when someone takes it upon themselves to just set up a show for no apparent reason other than to add some awesome in what would otherwise be just some empty space. Case in point: Bushwick artist-about-town Jennifer Hitchings' group show TONIGHT at Brooklyn Fireproof East: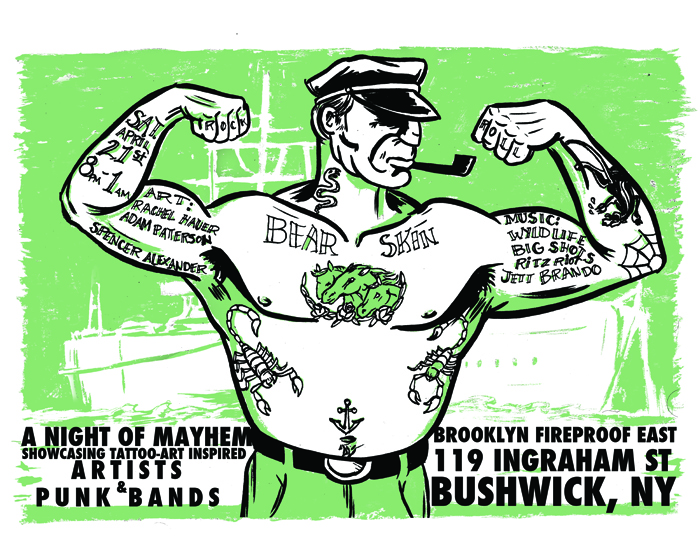 Hitchings is an artist herself, but she also curates shows of other artists.
"I don't where it came from," Hitchings said of her motivation to put on shows. She had some experience in college assembling student shows, and now works in a gallery, so she knows how to hang art, space the art and generally curate.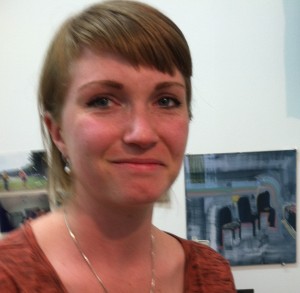 "I liked putting people in a place for an event. A lot of artists don't do that on their own," she told us. "If I find an artist who really needs to be shown, and who has no idea how to do it on their own, I want to be the person who does that for them."
Tattoo ares the theme for tonight's show, which is her second in Bushwick.  She has some tat-inspired art on the wall from the likes of Bishop 203, Rachel Hauer, Adam Paterson and Spencer Alexander. There is free wine between 8 – 9, and punk music after, from Wild Life, Big Shots, Ritz Riot and Jeff Brando. See? We can read the poster too:
The whole shindig, which takes place at the gallery at the back of Brooklyn Fireproof East at 119 Ingraham, will run until 1 AM.