Currently viewing the tag: "Drugs"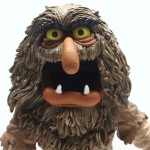 A licensed professional, Doctor Coke is here to answer all your questions about the nose beer. Doctor Coke gets a bottle of Hennessy from his dealer on each visit, that's how much Doctor Coke means to his dealer. Doctor Coke is not a coke addict. Doctor Coke just likes the way coke smells. In […]
Moar

→
Is it hypocritical to, on the same day, both call the police on the drug dealer outside your place and then buy drugs (from another dealer)? Yes, Tim Kreider admits.
Moar

→