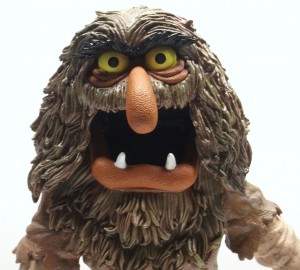 We were 0ut drinking with our friend Sweetums. It was a Sunday 11 AM, so we had spilled over from the night before. We decided to hit up brunch at Heavy Woods. I got thrown out, but Sweetums ended up chatting up this girl at the bar. They hung out there til 4 pm or so, where Sweetums suggested the two go back to his apartment.
Things started to get weird back at Sweetums' place. She asked him if he had a condom. Sweetums look confused, and asked, "What, is this 1996 and we're all going to watch the Cosby show on VHS?" That's Sweetums for ya…
So they go at it for awhile and suddenly she yelled out "What's the matter with you? I want you to FUCK ME LIKE A WOMAN, not like a girl."
So our poor Sweetums, he did not know what to make of this at all. Fuck her like a woman? What the hell does THAT even mean?  So Sweetums starts doing what, to him, seemed like the most logical thing to do, and started choking her.
She freaks out, of course, and jumped out of the bed, yelling at him, "What the fuck is wrong with you?"
Sweetums went into the living room and sat down, waiting for her to come out. But after a few minutes, she just bolted out the door. Well, Sweetums thought, that is the end of that.
But of course, it wasn't. When he went back into his bedroom, he found his bed covered in puke.
Click here for the Heavy Woods' brunch menu.